Jon Hall

Agent

in DeBary, FL
Associate Information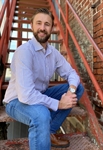 Professional Designations
AHWD, e-Pro, MRP, REALTOR
Expertise Types
Beach Properties, Buyer Broker, Condominiums, Land, Manufactured Homes, Mobile Homes, Mortgage, New Homes, Relocation, REO, Residential, Residential Investment, Second Homes, Short Sale, Single Family Homes, Townhomes, Vacation Rentals
There simply is no replacement for experience! Jon grew up in Lake Mary and has lived in Seminole, Orange, or Volusia County for nearly his entire life. He went to Lake Mary Elementary, Greenwood Lakes Middle, and Lake Mary High School.
Jon has worked in the Central Florida Real Estate and/or Commercial/Residential New and Renovation Construction Markets since 2005. He has closed millions of dollars in residential sales, and has helped clients navigate all types of situations. He's managed teams with 10+ employees, and run regions producing over $70M in sales annually.
Jon is uniquely qualified to help with any project – from purchasing Vacant Land and building your dream home to completely renovating your next investment (sure to be a flip and not a flop!). With Jon's over a decade and a half of experience in commercial and residential sales, he has contacts across every channel to help with any project and every sale.
From city lights to country nights, downtown views to shoreline sunsets, Jon can help with it all! Don't worry – Jon may be a Florida State alum but he provides Top Shelf support to Gator fans too!!
Fun facts about Jon:
He was on the Wheel of Fortune in 2007! He was the big winner for his shower and made it to the final round. To find out the rest of this story – you need to call him!
He married his "smokin' hot" wife at the young age of 23. Make sure to ask him why "smokin' hot" is in quotes. (Hint: it is related to WOF!)
He is known as "Coach Jon" to all the kids he's volunteer coached over the last 17 years!
Jon was born in Columbus, Ohio, but moved to SC when he was 2. He moved 1 year later to Florida, and the rest is history!
His first job was as a commercial pressure washer for a maintenance company. He spent nearly an entire summer pressure washing the roofs of retail shopping centers and malls in Titusville! He says it's the best tan he's ever had!
Top Shelf Team

Agent

in DeBary, FL
Associate Information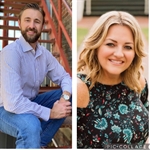 Professional Designations
AHWD, e-Pro, MRP, REALTOR
Expertise Types
Beach Properties, Buyer Broker, Condominiums, Land, Manufactured Homes, Mortgage, New Homes, Relocation, Residential, Residential Investment, Second Homes, Short Sale, Single Family Homes, Townhomes, Vacation Rentals
The Top Shelf Team is comprised of two rockstar Realtors - Christy Lombard and Jon Hall. They balance each other perfectly. Since joining forces in 2019, in a little less than 3 years, they've sold over 50 homes and $16.5MM!! Jon and Christy both grew up in Central Florida, and are area experts. Jon began selling real estate in 2005, and comes from a real estate family. Christy worked for 20 years orthodontics and then made a career change, and has never looked back!
We have helped so many different families. We've helped military families, first time homebuyers, out of state investors, 1031 exchanges, and even people searching for their "forever home".
If you need help with buying or selling a home, give Christy or Jon a call today. Or if you aren't in the market now, but just have some general real estate questions - our phones are always on.
Thank you so much!
Have a great day!
Christy Lombard

Agent

in DeBary, FL
Associate Information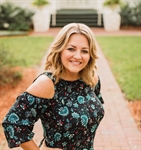 Professional Designations
REALTOR
Expertise Types
New Homes, Relocation, Residential, Second Homes, Single Family Homes, Townhomes
Christy Lombard is the last agent you'll ever need to call! She specializes in working with buyers, loves decorating and design, plus has an eye for home decor & staging. She helped build, and has run, the company's social media network, helping grow and promote our boutique brokerage. Christy earned her Real Estate Sales License in 2019. Within her first year, she closed more homes than the average first year agent will sell! She closed over 50 sales in her first two years as an active REALTOR. She's closed over $16.5 MM in homes! She's worked with buyers and sellers, referrals and repeat customers including first time homebuyers, veterans and investors.
Yes, Christy is an amazing REALTOR, but she is first and foremost an awesome mother, devoted wife, loving daughter, and one-of-a-kind friend. Christy has an above-average husband, Erik, and two wonderful sons, Conner and Colin. Conner just graduated high school and was voted Homecoming King!
Something fun to know about Christy is that she was born in Kauai, HI, in the year … you never ask a lady her age! Christy grew up in Altamonte Springs. She moved to Debary in 2005. Christy is very familiar with Seminole, Orange and Volusia Counties.
Prior to real estate, Christy spent 25 years in the dental field. She found herself scrolling through homes for hours at a time, just for fun and decorating ideas at first. Then it turned into helping friends search for their dream home. So she thought about it, prayed on, and made the leap of faith in her career change. And it's paid off! She now can truly say she loves what she does! Helping family and friends is what means the most to Christy.
Give her a call and you'll see why she makes relationships for life!